Unieke
ervaring op onze familecamping

Naast onze fijne familiecamping kun je bij ons ook terecht voor ander unieke ervaringen, zoals bij een verblijf in onze zelfgebouwde frisse trekkershut of in onze ruime en sfeervolle gîte.
Onze vakantieverblijven zijn oprecht uniek te noemen daar deze niet alleen zelf zijn gebouwd, dan wel vorm zijn gegeven, maar ook vanwege hun ligging en mate van comfort.
De hut is charmant, wat eenvoudiger uitgerust dan het vakantiehuisje dat wat luxer (binnen /buiten ruimte, privacy, vaatwasser, eigen sanitair) en ook ruimer is.
Beiden bieden het gemak van contact met andere gasten maar ook jezelf lekker terug trekken is natuurlijk mogelijk. Een heerlijk verblijf in het ontluikende voorjaar, de heerlijk warme zomer en het gekleurde najaar.
Of hoe noemen wij ons …. houten huisje, een verhoogd chalet, natuurhuisje of ruime trekkershut, maar wij noemen het liever een boerenhut.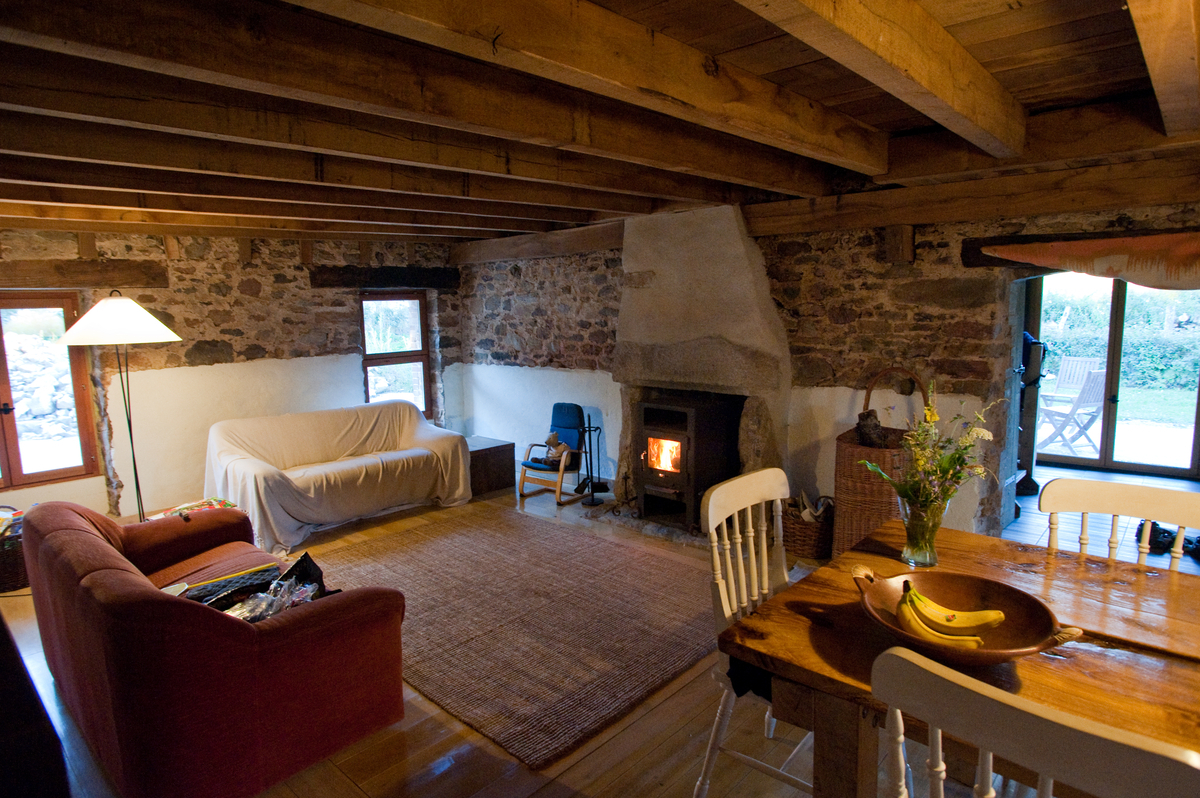 Deze vakantiewoning heet 'Salle de Traite' vanwege de vroegere functie als melkstal en is gelegen aan het centrale plein met eeuwenoude waterbron.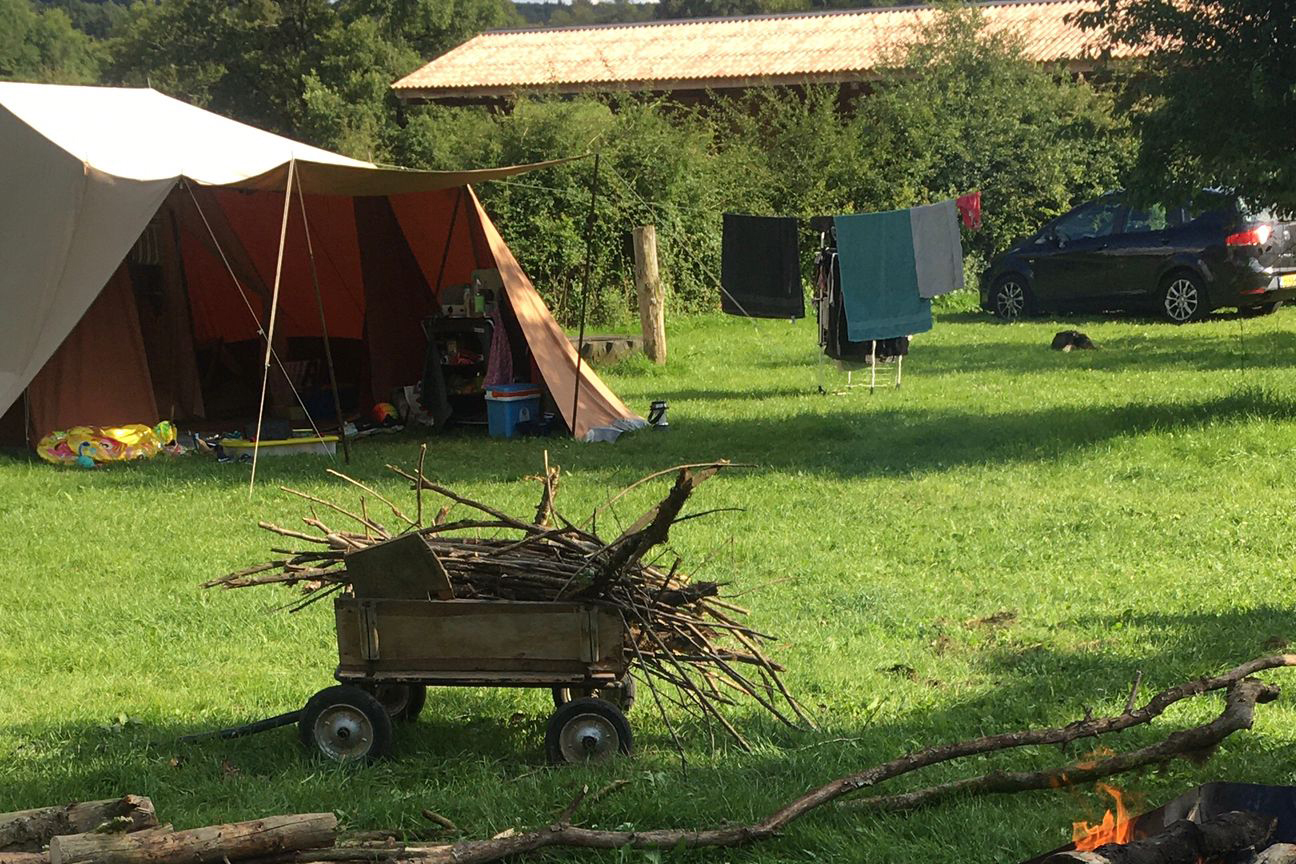 Wie graag erop uit trekt met de eigen tent of camper naar een boeren-mini of natuurcamping, is bij ons op de goede plek aangekomen.
Verzamel herinneringen, laat alleen voetafdrukken achter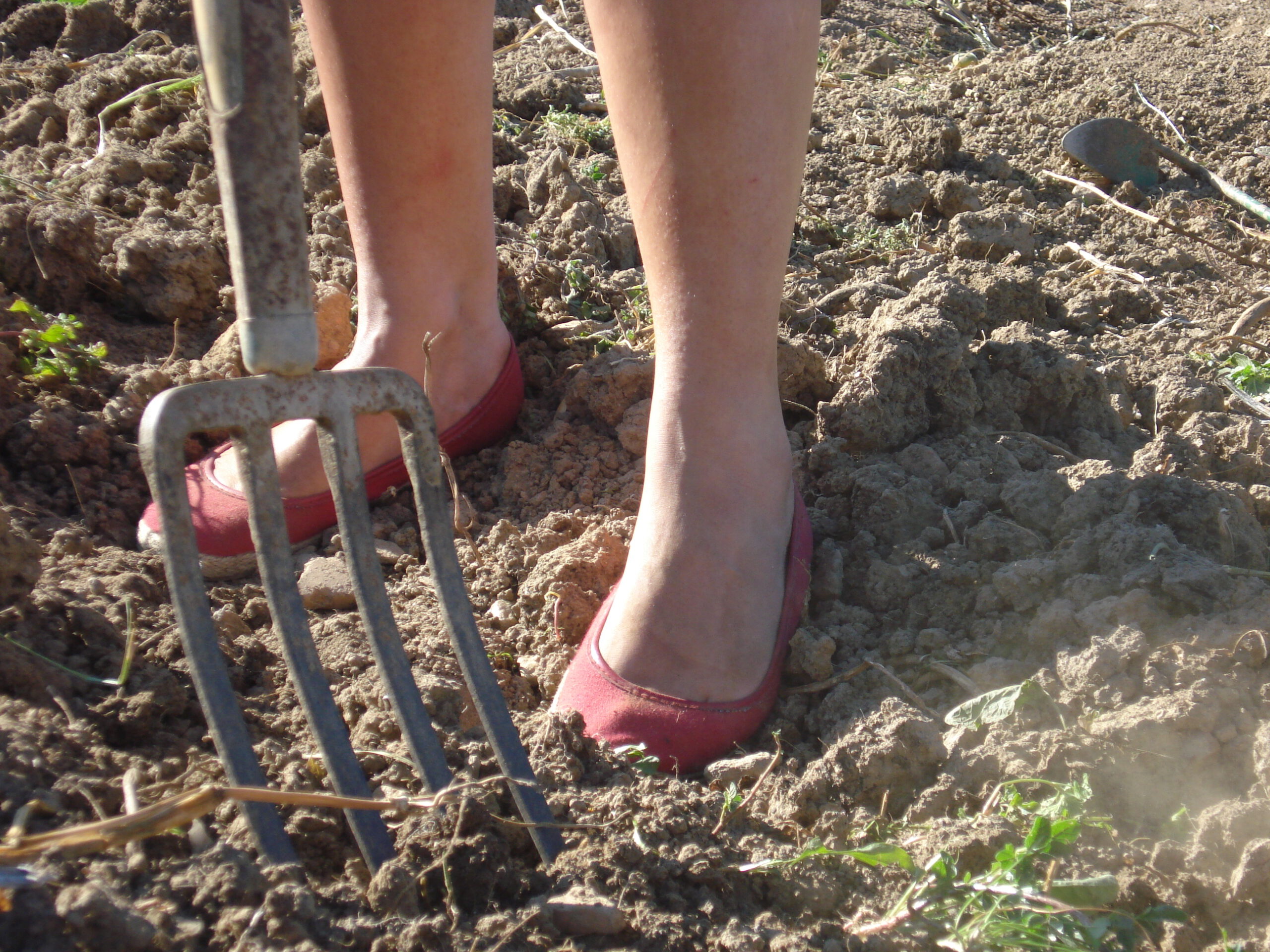 Handen uit de mouwen
Op de boerderij is er de vrijheid om 'Boer Rik' mee te helpen met het voeren van zijn dieren, de koeien te verweiden, soms mee te gaan op de trekker, 'klusjes' te doen, te (kinder)fietsen op het erf, verse eitjes te rapen voor in het winkeltje, te oogsten, vrij te spelen en te ontdekken, even af te koelen in één van de twee kleine zwembaden, hout te sprokkelen voor het kampvuur, op de trampoline te springen of je waterfles te vullen met helder stromend bronwater. Of lekker met een boek onder de boom en 's om avonds gezellig rondom het kampvuur om alle goede belevenissen van die dag rond te laten gaan, evenals de fles (goede) wijn en de chipjes ..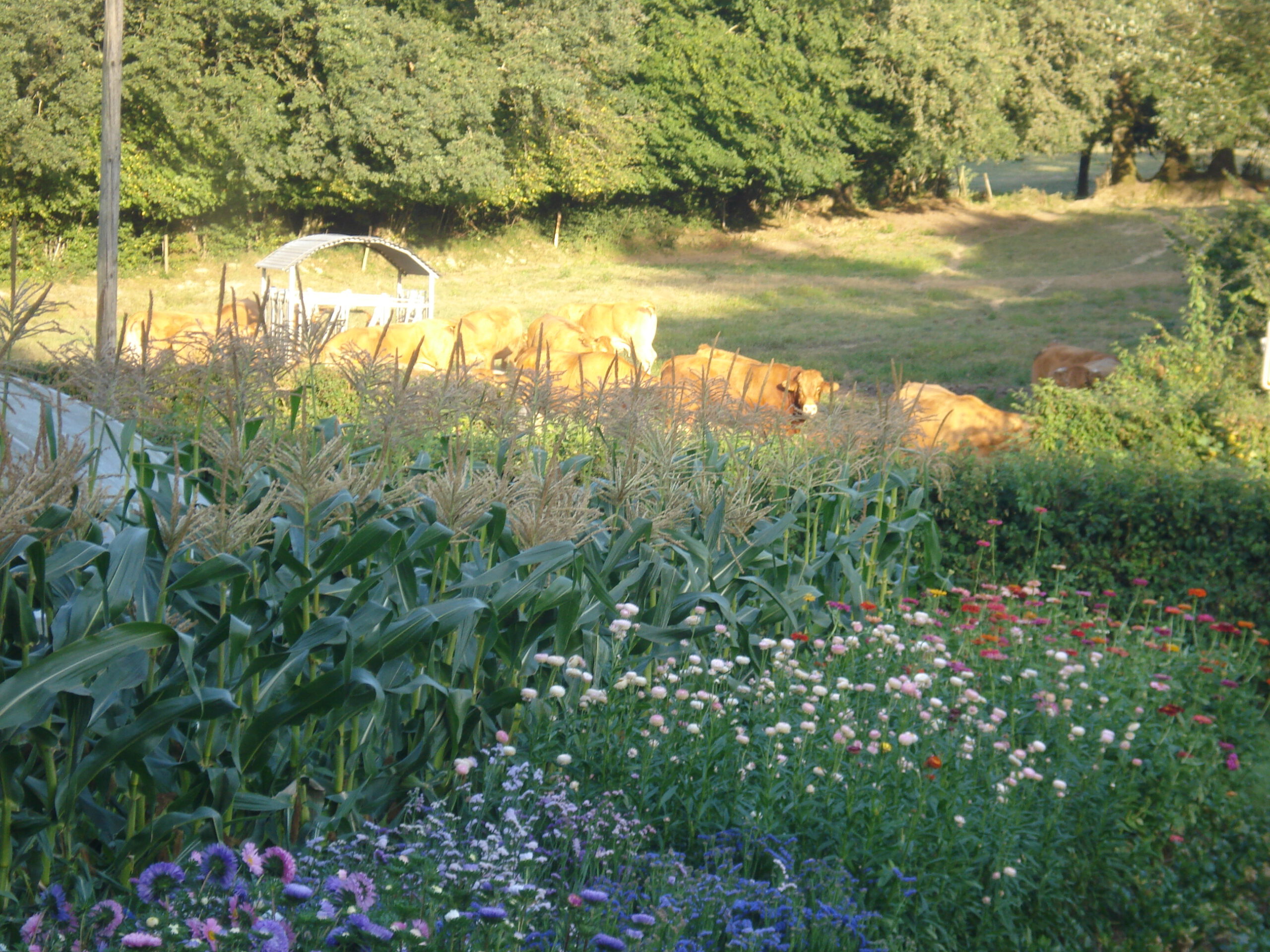 Groene voetafdruk
Wij ondersteunen het ecotoerisme in meerdere vormen zonder daar een wollen sok voor aan te trekken. Wij proberen onze footprint te verkleinen met onze biologische bedrijfsvoering; het her gebruik van onze gezonde mest om de bodem gezond te houden, ruime stallen, natuurlijke onkruid bestrijding en natuurlijk de wijze waarop wij onze dieren met respect en zelf geteelde en gevarieerde voeding laten groot groeien . Wij hebben 1wallbox (laadpaal voor onze en uw elektrische auto) waarvoor wij speciale zonnepanelen hebben, naast het grote aantal op veel van onze daken. Afvalscheiding proberen wij te stimuleren door speciale bakken daarvoor in het sanitair te zetten en tot slot is er ons pedagogisch klimaat dat velen lekker opwarmt.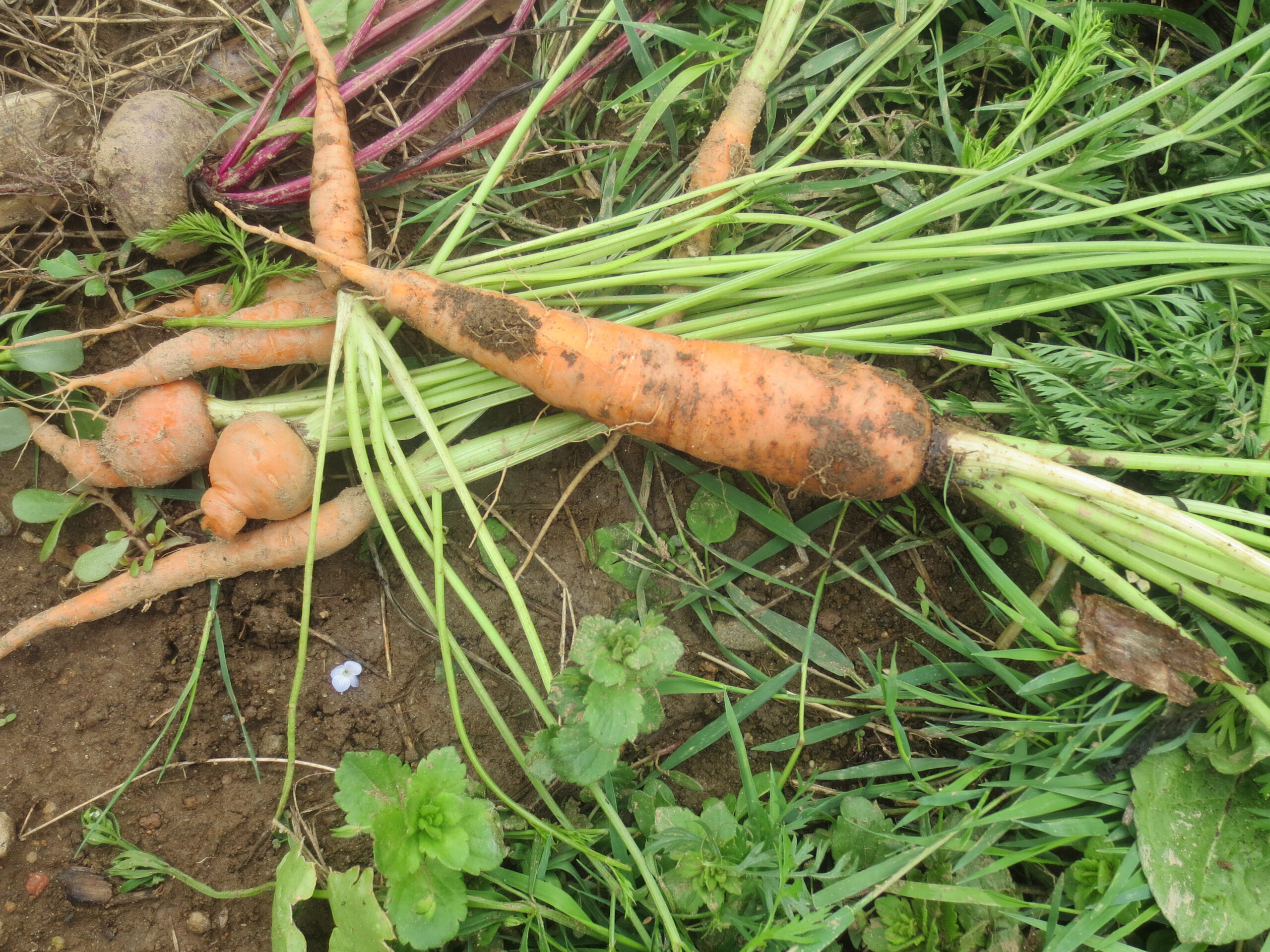 Aan het erf ligt ons biologisch winkeltje met daarin onze eigen verse producten zoals overheerlijke en eerlijke rund-en varkensvlees, paté, verse eieren, groenten, soorten jam, en … fruitige appelsap. Mocht je tussen de brocante decoratie nog iets leuks vinden dan kun je Odilia altijd even aanspreken. Ovenwarme broodjes liggen (op bestelling) de volgende morgen in hun brooddoek op je te wachten.